CLMA 2017 Annual Meeting – Register Now!
Friday, October 12 | Upper Marlboro, Maryland
Thank you to those who have already registered for the 2018 CLMA Annual Meeting! We look forward to seeing you there and please do not hesitate to contact a CLMA Staff Associate Sam Furlong with any questions you may have about the meeting at [email protected]
Featured presentation topics will include building codes and standards updates, regulatory developments, emerging research, and other trends impacting the wood plastic composite lumber industry.
This year's CLMA Annual Meeting will take place in conjunction with the 2018 Deck Expo.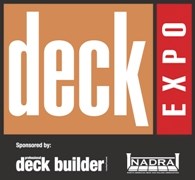 Members will tour the National Association of Home Builders Home Innovation Research Labs and learn the latest in product testing and market research. We will also hear the latest in trends and opportunities in the U.S. Building Materials Market from NAHB.